Home | The Temple | Dayside | Nightside | History | Shop | Contact



Contact Us




ASK QUESTIONS HERE: Questions about the Temple.

THE LIFEFORCE MESSAGE BOARD: Over 50 forums in 7 languages.

TEMPLE EMAIL ADDRESS: administration@vampiretemple.com

POSTAL MAILING ADDRESS: TOV, PO Box 3582, Lacey, WA 98509 USA

To receive our free newsletter simply email the Temple
with the words TEMPLE NEWS UPDATE in the subject line.


You may copy and paste this approved Temple banner to your website
if you agree with and endorse the Temple.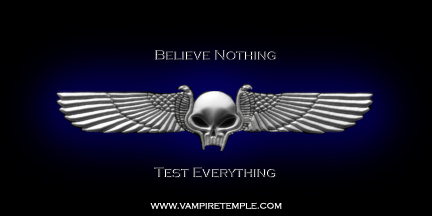 Home | The Temple | Dayside | Nightside | History | Shop | Contact